Back to Jobs
OSP Engineer - Binghamton, NY
Company:

This is a great opportunity to join our team!

RJE Telecom, incorporated in 1984, and acquired by Dycom Industries in 2004, has our Corporate Headquarters located in Tampa, Florida. For more than three decades we have managed hundreds of projects all across the country. We have developed a proven track record in the industry. We meet and exceed client expectations on all projects regardless of size.

RJE offers comprehensive turn-key engineering and drafting services including copper and fiber-optic splicing, test and turn-up. Our past accomplishments have brought us to where we are today and will continue to keep us competitive in this ever-evolving, remarkable, telecommunications industry.

Overview:

The OSP Engineer is responsible for field assessments, design and field notes for copper and fiber optic cable facilities.

Verizon OSP engineering experience is a plus.

Responsibilities:
Research and evaluate various route options associated with the projects. Research shall include aerial and underground options, existing customer conduit and other third party conduit.
Recommend final route based on most economical solution and permitting agency's recommendation.
Develop base mapping and provide field engineering services required to prepare permit drawings, OSP construction drawings, and final as-built drawings in electronic GIS format.
Creation of base maps shall utilize source material such as tax maps, County/DOT roadway plans, building site plans, recorded plat maps, railroad survey maps, and other data.
Research and incorporate permitting requirement from jurisdictional authorities (i.e., state, county, city, railroads, and others) into the OSP design.
Research includes existing customer records and records of other third party conduit that may be available through the Telecommunications Act of 1996 or purchase.
Qualifications:
Strong engineering skills
Outside plant design for POTs/BAU
Copper and Fiber design of Telecommunications Plant
Obtaining of permits
Minimum of 5 years of experience in the OSP Engineering field
Basic computer communication skills
This position requires both field and home office work. Must live in or be willing to stay in the Binghamton, NY area.

Benefits:

RJE Telecom, LLC offers a competitive compensation and benefits package. A wide range of benefit choices is available for our employees and their families, including medical, dental, vision, short and long term disability, 401(k) retirement savings plans, stock purchase plans and more.
Medical/Prescription Plans - Three medical plan options which include prescription drug benefits.
Dental Plans - Two dental insurance options - a high option plan that covers most dental treatments along with diagnostics and preventive care; and a low option plan that covers the basic diagnostics and preventive care.
Group Vision Plan - A PPO plan where participating doctors provide eye exams and substantial discounts for services and materials.
Flexible Spending Account - Benefit allows pre-tax dollars to be contributed annually to a reimbursement account for you and your family members' qualified healthcare expenses (up to $2,500) and dependent care expenses (up to $5,000).
Retirement Savings Plans - 401(K) - Once eligible, employees have the option to invest 1%-75% of their salary. The company will match a portion of this investment.
Stock Purchase Plan - Allows employees to purchase company stock through payroll deductions.
Short & Long Term Disability - Groups rates for disability insurance benefits which will replace a portion of your income due to illness or injury.
Term Life and AD&D Insurance - Life and AD&D insurance at group rates.
Company Discounts
Legal Services Insurance - Access to legal professionals at favorable rates.
Paid Time Off & Paid Holidays
Tuition Reimbursement up to $7500 per calendar year.
All applicants must pass a pre-employment drug screen and background check and have a valid Driver's License.

Only qualified applicants authorized to work in the U.S. will be considered.

Apply now!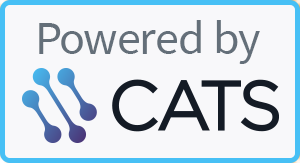 Return to top ↑